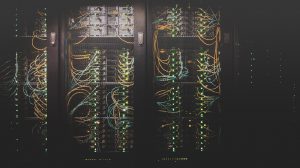 Onsite & Remote Support (On-Demand or Fixed Schedule)
We offer everything from ad hoc remote administration/tech support to full-time onsite technicians and engineers to provide or enhance "Modern IT for the Modern Enterprise". Our team consists of knowledgeable and experienced systems administrators, help desk techs, and application developers who have the expertise, attitude, and professionalism required to meet the IT needs of almost any organization. Most of our team hold relevant industry certifications and have a broad and deep skill set across one or more IT disciplines. We currently support a variety of multinational organizations operating in different industries and of different size and IT needs. Over the years, we have developed a reputation for prompt, professional, and friendly customer service, and have the client testimonials to prove it. We partner with and/or provide support for products from Microsoft, Amazon AWS, VMware, Veeam, Infrascale, Skykick, Netwrix, Allegro CTRM, Citrix, TIBCO (Spotfire), Tableau, LogicMonitor, Zscaler, Tenable, and many more.
Managed Backups & Disaster Recovery
Our company motto used to be "We've got your backup!", and we meant it. In today's world, high quality backup, disaster recovery, and business continuity solutions are of paramount importance to every single organization. For over a decade, we have kept abreast of the latest relevant technologies and practices and have designed and implemented backup and disaster recovery solutions of all types and sizes for many organizations. We've also designed and built out disaster recovery/failover sites, leveraged the benefits of newer cloud-based backup and DR, and helped our clients keep pace of ever-changing technologies in order to ensure their critical business data is always safe and sound.
Bespoke IT Projects
We offer project-based services for a wide variety of IT and business applications. Our past experience includes initial network/infrastructure implementation, cloud migrations, web & Internet security, virtualization (server and desktop), server upgrades and migrations, detailed auditing and security analyses, help desk implementations, backup and business continuity solutions, VoIP, password management, and development and support of many custom business applications.